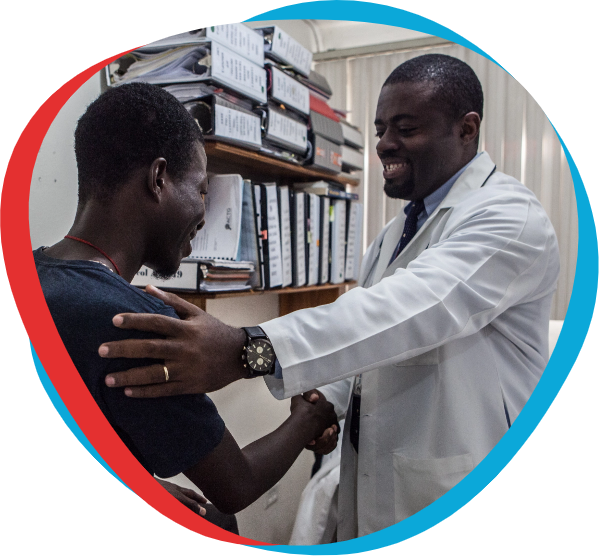 Serving those in greatest need
Since 1982, GHESKIO has provided groundbreaking medical care to the poorest of the poor in Haiti. Our work saves countless lives in Haiti, and our innovations raise the standard of care in countries around the globe.
"We've been in global health long before it was called global health."
– Dr. Jean "Bill" Pape, GHESKIO founder and executive director
Our medical services
Our doctors and nurses support more than 100,000 patient visits every year. We deliver holistic, coordinated care – always at no cost – including testing, counseling, treatment, medications and reproductive health services for men, women and children of all ages.
Since 1982, even before AIDS was classified as a disease, we've provided free, quality care. In fact, we're widely recognized as the world's first institution dedicated to fighting HIV/AIDS. In 1985, we opened Haiti's first voluntary counseling and treatment center. We led the world in developing a model of comprehensive care for HIV/AIDS and related illnesses, and we continue to save lives by delivering innovative, patient-focused treatment for a wide variety of diseases including HIV, TB, cholera, cardiovascular disease and more.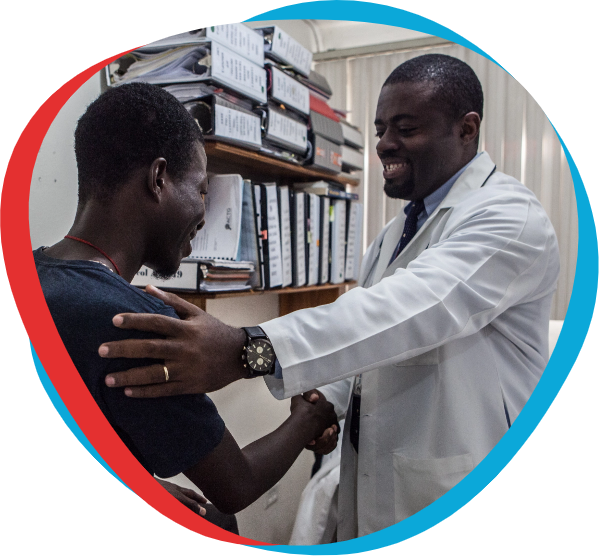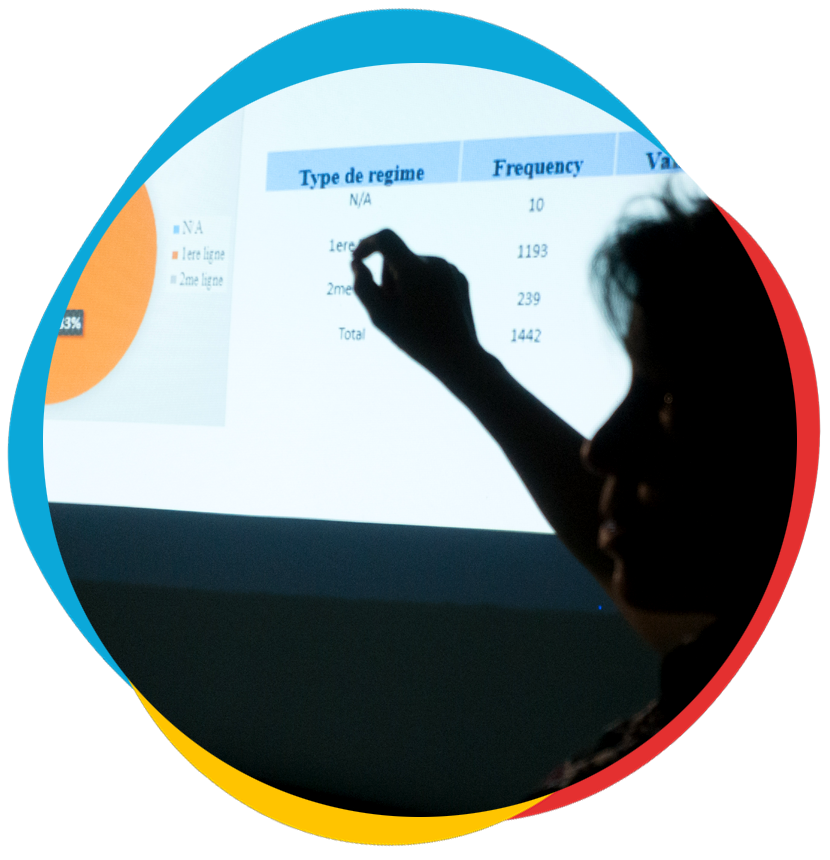 Our global health and social services
We understand the health of a community is measured not only in medical outcomes, but holistically. That's why we offer an array of programs to help women and children lift themselves out of poverty and dangerous living conditions. Our programs have received global attention and include:
Our primary school serving 350 students
Secondary school scholarships for hundreds of students
Vocational training for survivors of gender-based violence, including our exclusive Ateliers83 merchandise
Our thriving microcredit program, including small business education
Our research
We conduct rigorous research to prevent disease and help save lives, in Haiti and around the world.
Our research program has evolved from observational studies to participation in large clinical trials, and we have been recognized as an international research center of excellence. Our main focus remains HIV, sexually transmitted infections and tuberculosis. We also study cardiovascular disease, diabetes and cervical cancer. Since 1983, our research quality has been recognized by uninterrupted support from the U.S. National Institutes of Health.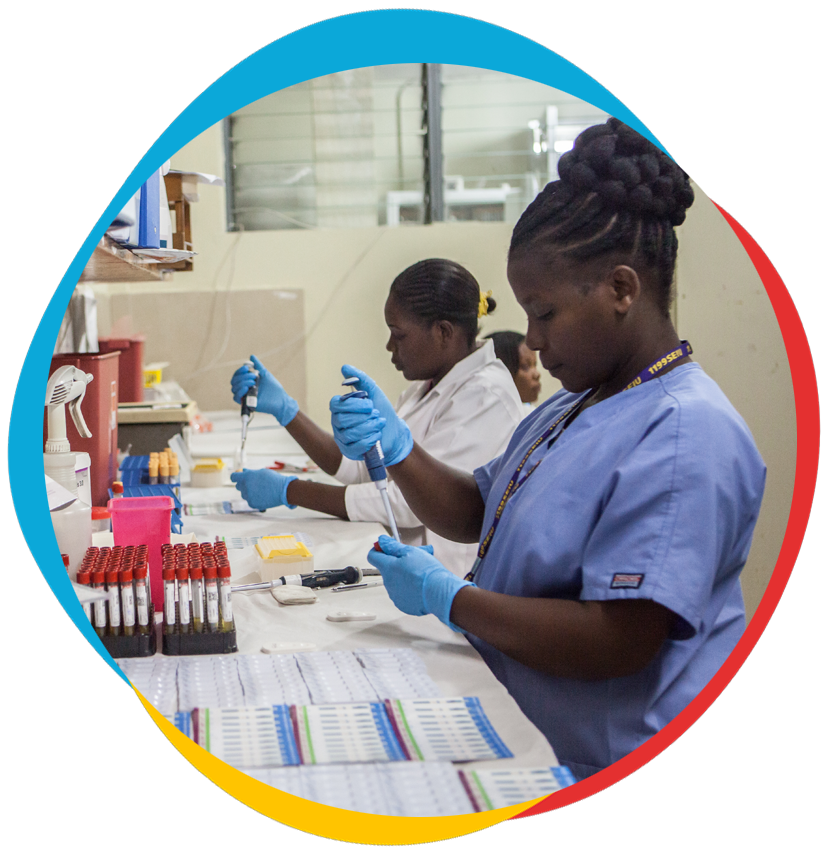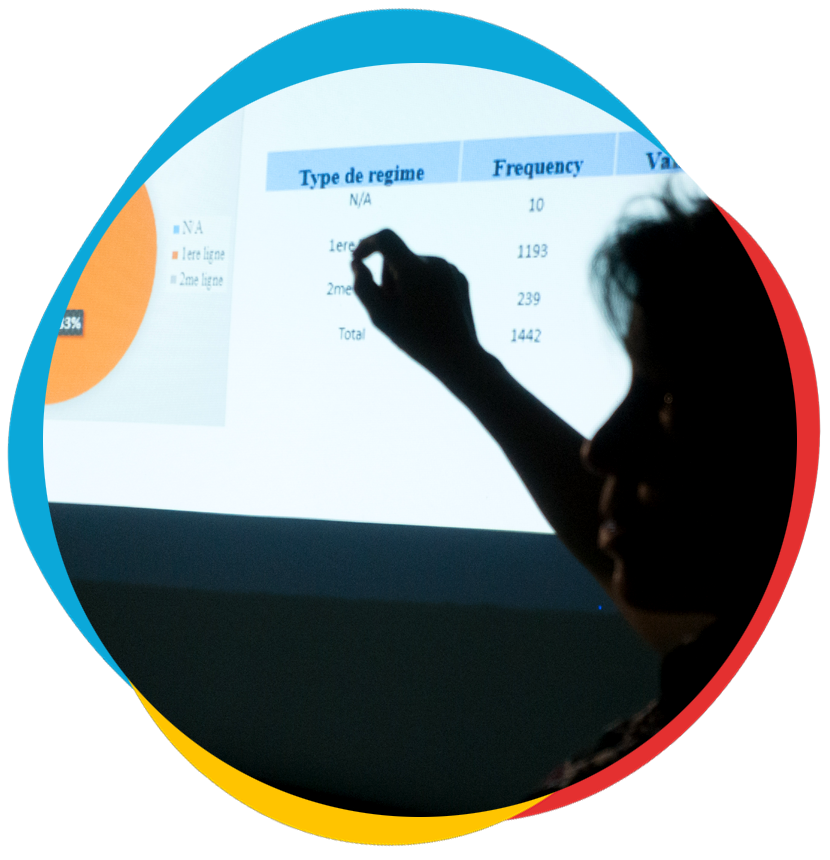 Our training
We share our innovations with the world, and offer training for medical experts, both from across Haiti and around the globe.