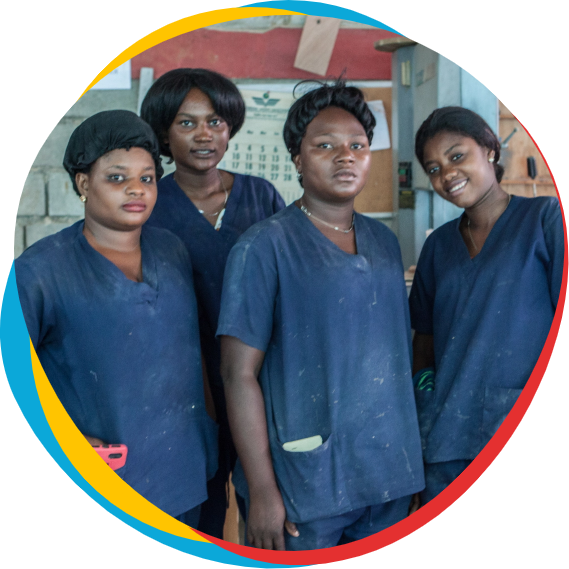 Partnering with the community
We understand the health of a community is measured not only in medical outcomes, but holistic well-being. That's why we offer an array of programs to help women and children lift themselves out of poverty and dangerous living conditions.
Support for vulnerable women
In 2000, GHESKIO established a crisis hotline and a clinic for survivors of rape, sexual assault or domestic violence. Women can receive medical care, counseling, family planning and more – always at no charge.
In 2005, we established a microcredit program to support women living with HIV, sexual assault survivors and female sex workers. Participants receive education and job skills training that enable them to become self-sufficient and enter the workforce. Participants achieve financially independence by starting or managing small businesses.
We've provided microcredit services and vocational training to nearly 5,000 women.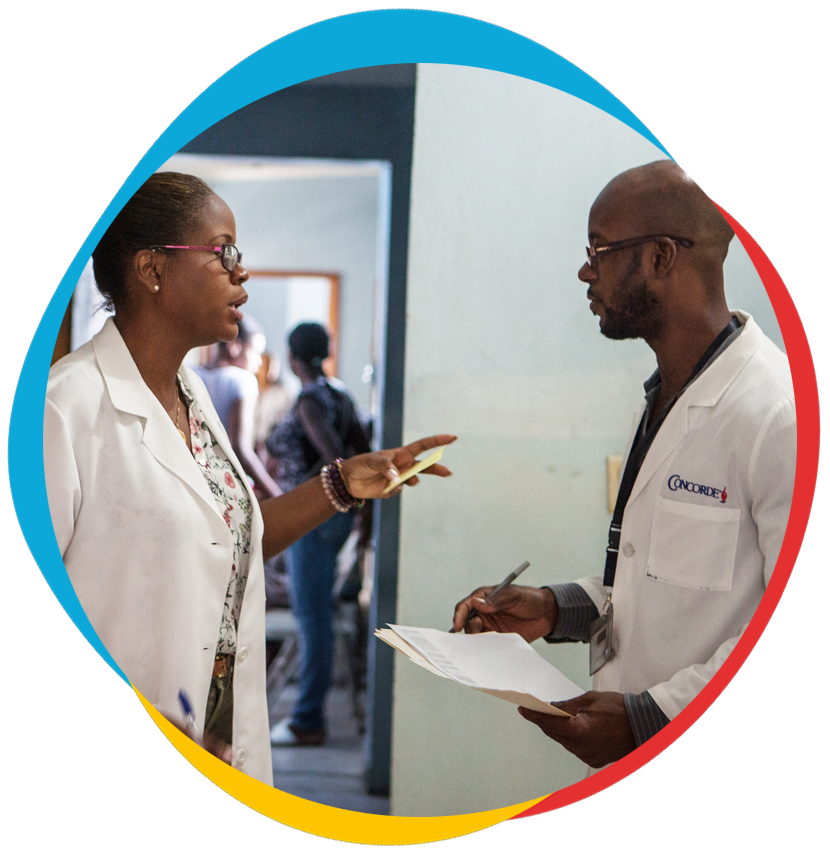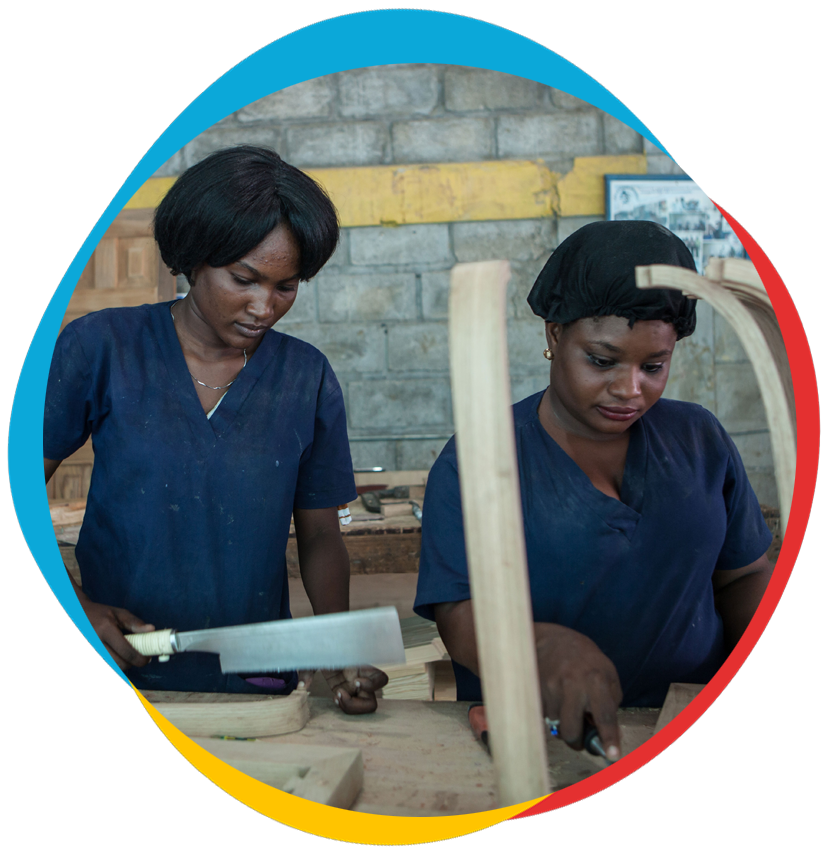 Training for the future with Ateliers83
We're committed to providing Haiti's most vulnerable women – including women living with HIV, commercial sex workers and survivors of domestic violence – a path forward. Our Ateliers83 vocational program delivers counseling and vocational training that empower women with marketable skills, including sewing and tailoring, iron and woodwork and traditional Haitian crafts.
Show your support!
Check out the exclusive items available on the Ateliers83 website
Giving kids a strong start
Education can be the key to escaping generational poverty. That's why we're proud to provide a safe learning environment through a primary school on our campus. Children are challenged to learn, grow and prepare for a brighter future. We even provide healthy meals – again, all at no cost. Our support continues for teens through the scholarships we provide for secondary students. 
We also operate a youth clinic that delivers care tailored to young people.